Our Network (extract)
Decades of relationships with executives at all levels enabling our clients to move forward ...
240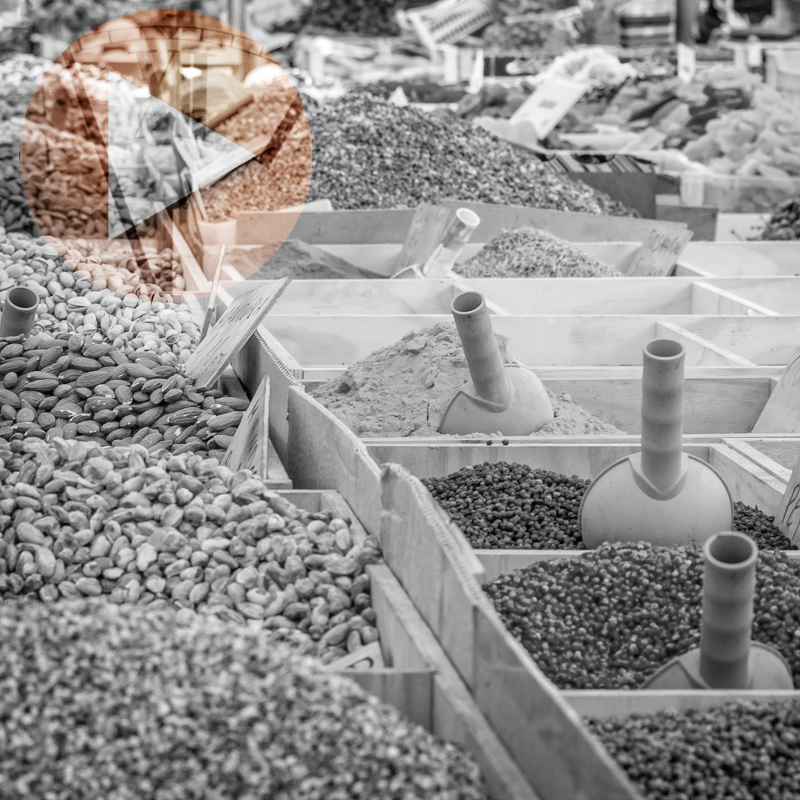 Retail (Spices & Delicatesses)
Age-related sale of company by shareholder of owner-managed, supra-regionally active specialist for delicatessen and spices, preparation of market data & business figures, perspective company valuation and preparation/development of a viable business plan with preparation and support of negotiations.
peritas TRANSFORMATION MANAGEMENT
Bettina F. (Shareholder) / Project 2020
"... I am pleased to inform you that I was able to successfully hand over my business to the new owners on 1 July 2021. And I have you to thank for that. Over a period of several months, you have supported me in this step. Starting with the determination of the business data, the preparation, the market research for this industry and then a very comprehensive exposé. This in an animated and very attractive presentation mode. Ultimately, this was the core of the company presentation in all discussions with interested parties, the positive elaboration of the opportunities but also, to be fair, the risks. All in all, in addition to many supportive conversations even outside "normal" working hours, this has now become a success. Many thanks for this ..."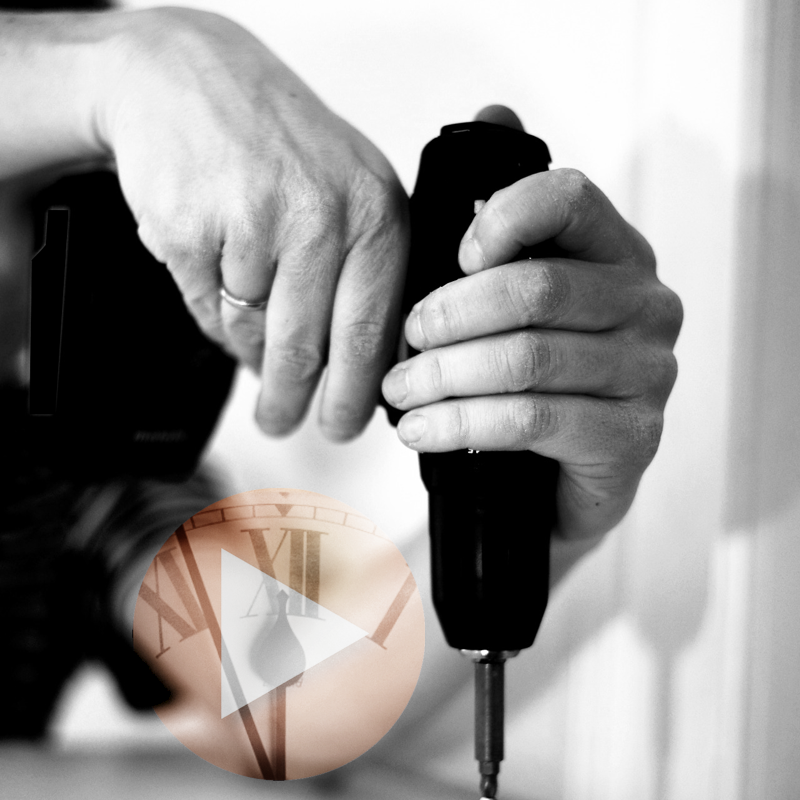 Manufacturer Power Tools
& Electrical Products
Filling of an important management position R&D by experienced engineer (mechatronics, electrical engineering), challenging search in innovative growth segment, direct approach of 95 potential candidates, communication of values and importance of the company in more than 140 one-on-one interviews, acquisition & qualification of four suitable candidates as well as personal support until the decision is made.
peritas COMPETENCE MANAGEMENT
Heiko R. (Head of Research & Development) / Project 2020
"...peritas supported us quickly and professionally. Contact quality and profile preselection were very good and enabled an efficient process ..."
Andrea N. (HR Business Partner) / Project 2020
"... the competent support by peritas and the very meaningful presentation of the profiles resulted in an optimal candidate overview and selection for us ..."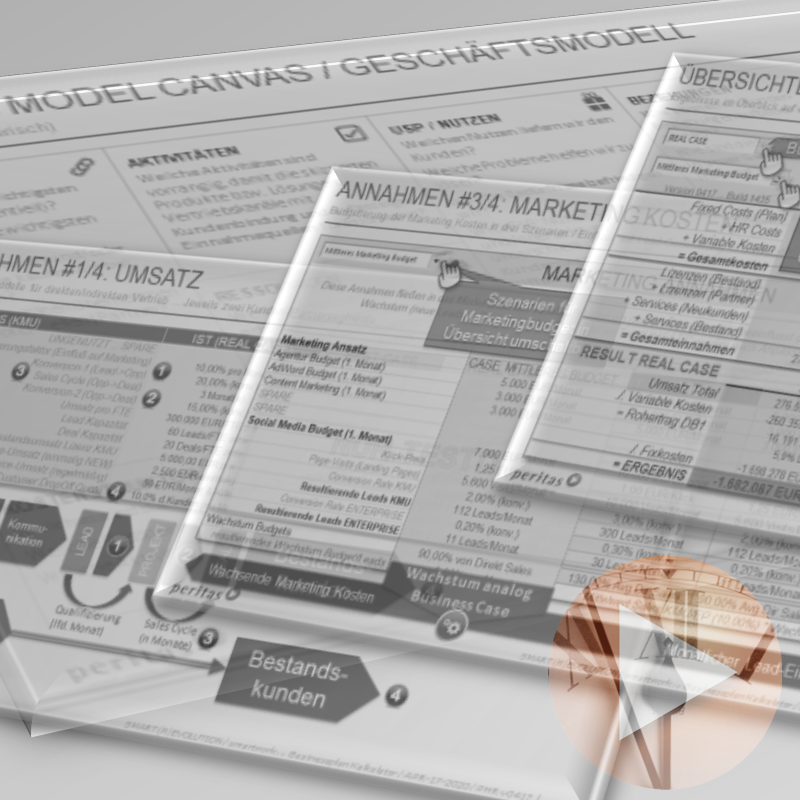 Contract Lifecycle Management
Realignment of a software startup. Focusing and operational stabilization of the company growth in the areas of sales & marketing with the help of an interim Chief Operational Officer (COO) of peritas. Consolidation and development of a generic model for business planning by a peritas marketing team.
peritas ISSUE MANAGEMENT
Rolf S. (Investor) / Projekt 2020
"... peritas supported us in a tricky situation at very short notice, energetically and with solid expertise, for which I am very grateful to the team ..."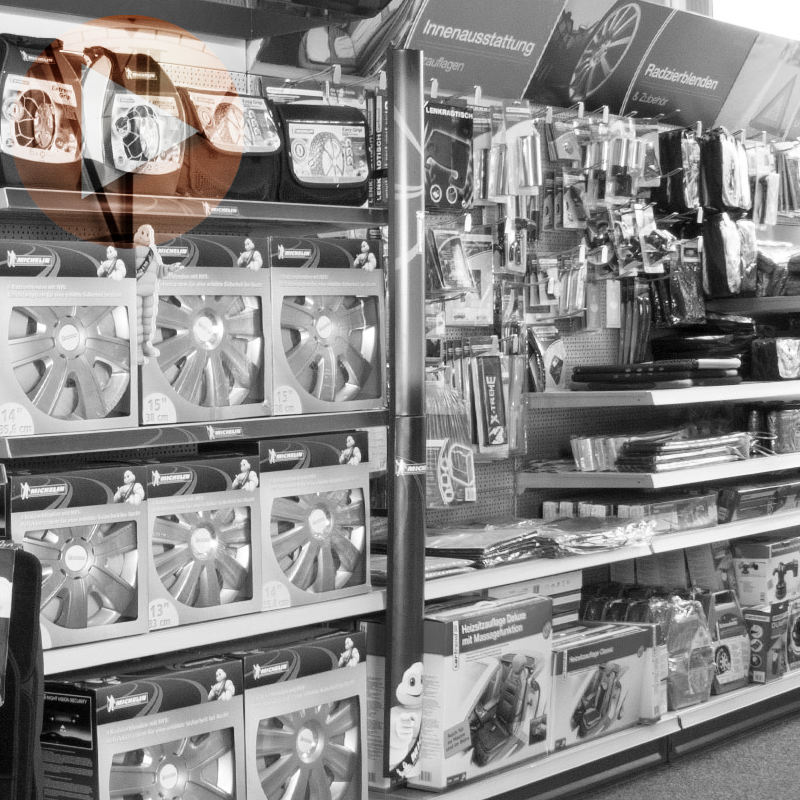 Trade & Logistics
Superordinate project management (PMO) by peritas for the stabilization of a critical ERP introduction up to the successful GoLive!, leading constructive negotiations with implementation service provider (shadow management) as well as phased support by interim project managers and spot assignments of selected SAP specialists from peritas.
peritas TRANSFORMATION MANAGEMENT
Frank J. (Managing Director Finance) / 2018 - 2020
"... in our long-running project peritas always filled vacant positions promptly and adequately ... peritas reacted immediately and appropriately to changes ... also at management level, there was regular helpful coordination with regard to the project and the external service provider used ... the supporting measures by the peritas team contributed greatly to the success of the project ... the support by peritas was always very helpful in all project phases and the cooperation was always very pleasant and trusting ..."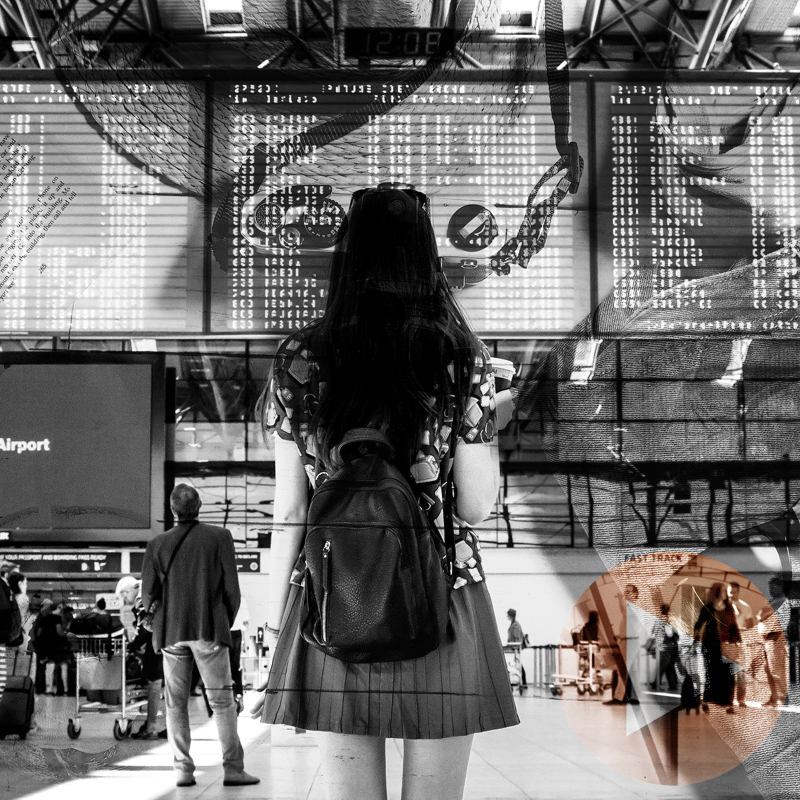 International Tourism Company
After a detailed review of the performance and success rate of all previously used personnel consultancies, peritas was specifically deployed as a flexible company outside the large consulting agencies in connection with a new personnel strategy. Initially commissioned with the search for specialists and executives in the IT environment, the spectrum later expanded to other operational functional areas such as Finance & Controlling.


peritas Competence Management
Dietmar H. (Director HR) / Several projects 2005 - 2019
"... the services convinced us due to the expertise and the definition of the target profiles as well as the pre-selection and presentation of the most suitable candidates. By maintaining contact with the placed executives, even after they have been hired, Mr. Dreyer has helped to integrate these experts quickly and permanently into the company. We have experienced peritas and especially Mr. Dreyer as our contact person in all projects as extremely reliable, resilient and result-oriented; always ready to positively accompany even short-term changes. His professional attitude and ability to understand the needs of the company and to use the peritas network for unusual solutions or to be pro-active has made Mr. Dreyer a very valuable and personally appreciated business partner. I can recommend peritas and especially Mr. Dreyer as a partner and consultant in all matters of direct approach to specialists and executives as well as for interim management ..."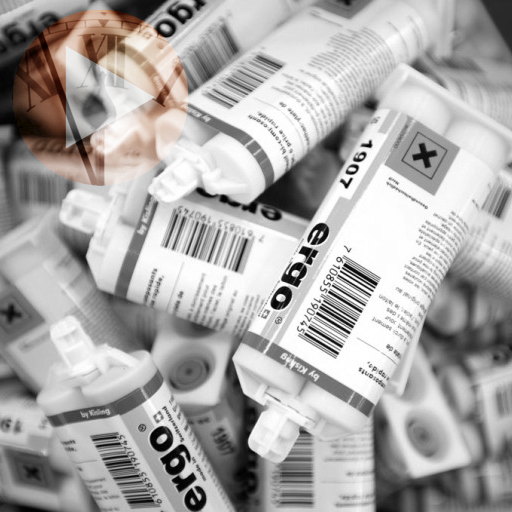 Chemical Production
Critical ERP implementation (SAP), competent and meaningful analysis in a difficult phase of the project with accurate forecasting, development of a sustainable BluePrint and stabilization of the project including negotiations with the implementing implementer in case of deadlocked, monetary post-negotiations.
peritas TRANSFORMATION MANAGEMENT
Dr. Thomas P. (Managing Director) / Project 2018 - 2020
"... after the project "introduction of a new SAP software" was completely stuck in a dead end, a lot of money had already been paid and the child had actually already fallen into the well, the cooperation with the company Peritas created a new basis for discussion with the implementer. Especially the detailed analysis of the actual situation and the concrete recommendations for action in the very complex project environment were excellent. Furthermore, a very close and trustful cooperation with the Peritas team was present from the first day on. Pertitas always delivered the promised results quickly and on time ..."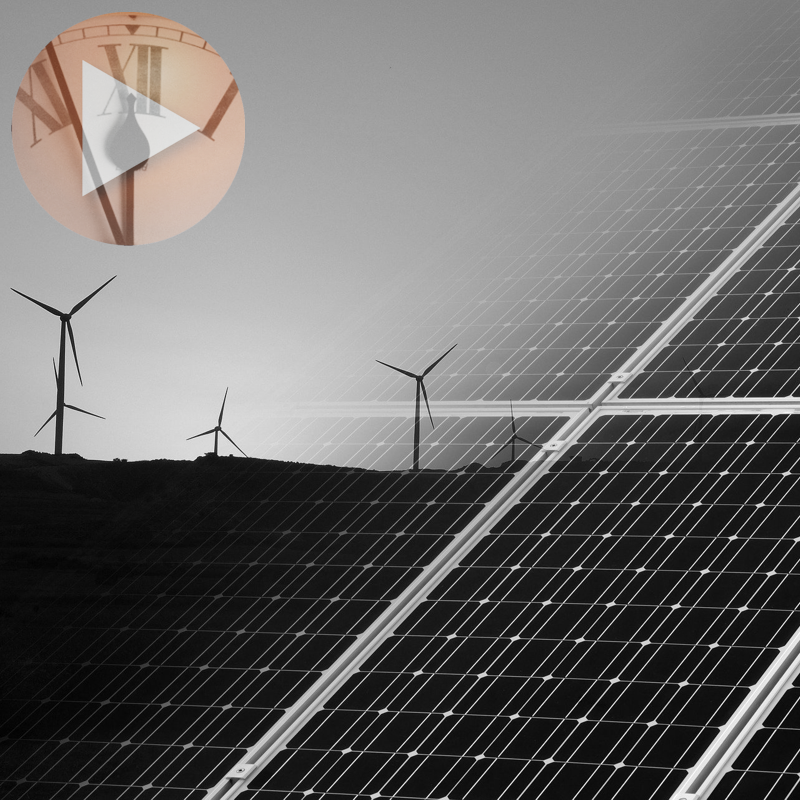 Energy Supplier
Introduction of KPI-based control in purchasing (approx. 145 employees in purchasing, procurement volume approx. EUR 9 billion p. a.). Establishment of a team "Business Analytics" for the development of relevant cockpits and internal support of the executives (purchasing) during the technical implementation and introduction in the teams.
peritas ISSUE MANAGEMENT
Dr. Frank K. (Group CIO) / Project 2019
"... with the peritas team we appreciate very much that the interests of the customers are put first and not our own revenue maximization ..."
Ralph Z. (Head of Purchasing) / Project 2019
"... peritas and especially our two contact persons, Peter Riedel and Helmut Dreyer, stand for trustworthiness and competence. I know of no other company of this kind where, in connection with a very large network, professionalism and humanity are lived so successfully every day ..."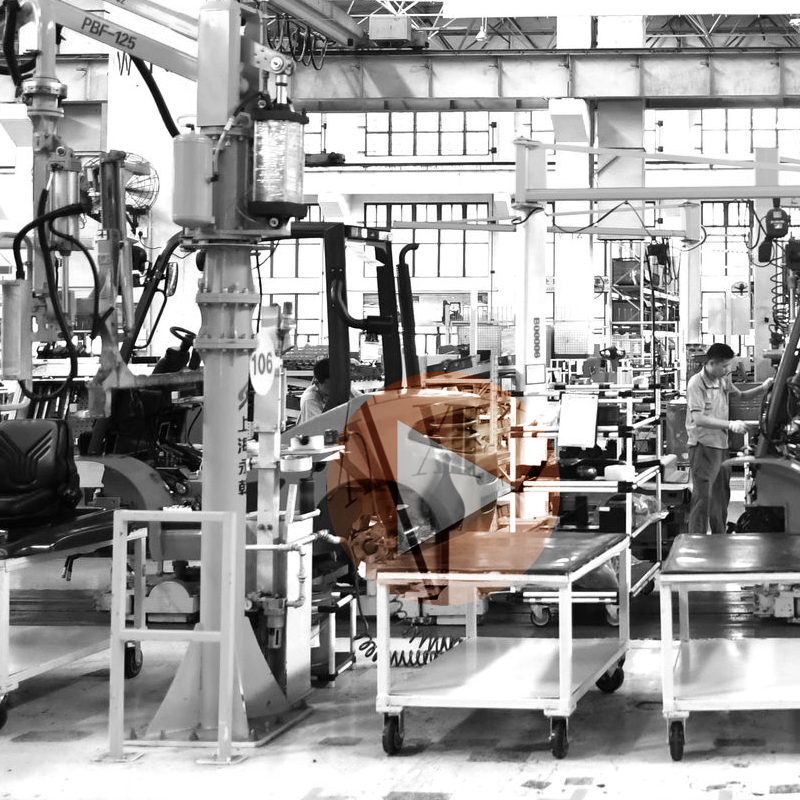 Vehicle Manufacturer (industrial trucks & warehouse logistics)
Prompt acquisition (recruitment) of selected software and hardware engineers in a difficult market and competitive environment with a pronounced lack of specialists (IOT, SAP).
peritas COMPETENCE MANAGEMENT
Mirjam M. (Corporate HR) / Several Projects 2019 - 2020
"... I greatly appreciate the open and honest communication with you as a strategic partner. Working with you over the past 12 months has been particularly rewarding in that you have shown staying power. Even when it was difficult, you stayed on top of a top candidate, for example. In the end, we were able to win him over! For this we would like to thank you very much. This is extraordinary and shows your high level of commitment to your customers. I look forward to continuing the successful cooperation with you all! ..."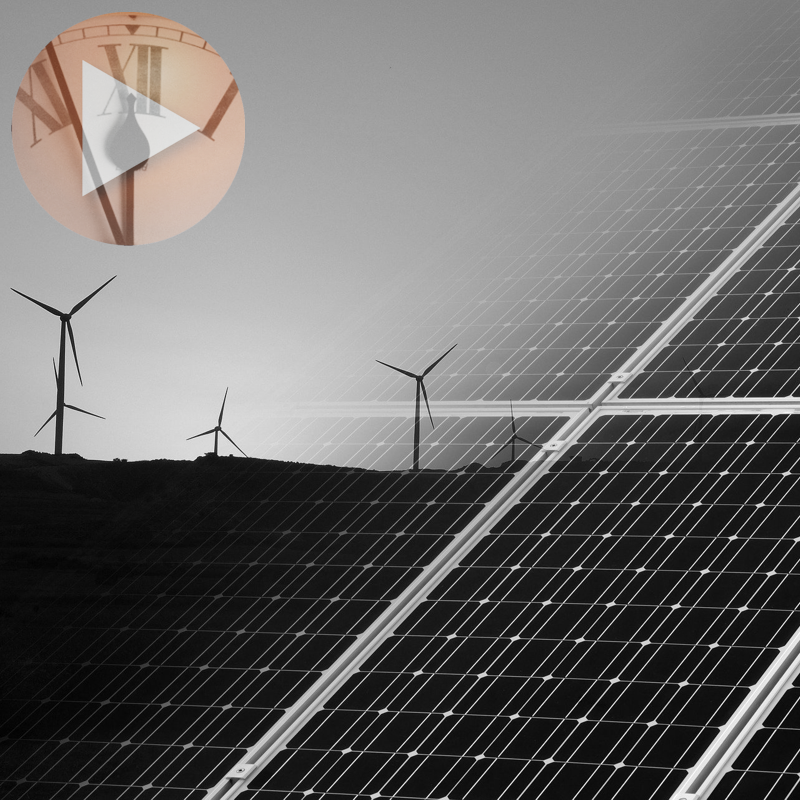 Energy Supplier
Short-term filling of a vacancy (head of purchasing energy generation) by peritas. Purchasing volume EUR 2.8 billion in the Generation division with about 35 employees for the procurement of products and services related to renewable energies.
peritas COMPETENCE MANAGEMENT
Ralph Z. (Leitung Einkauf) / Project 2019
"... peritas and especially our two contact persons Peter Riedel and Helmut Dreyer stand for trustworthiness and competence. I know of no other company of this kind where, in connection with a very large network, professionalism and humanity are lived out so successfully every day ..."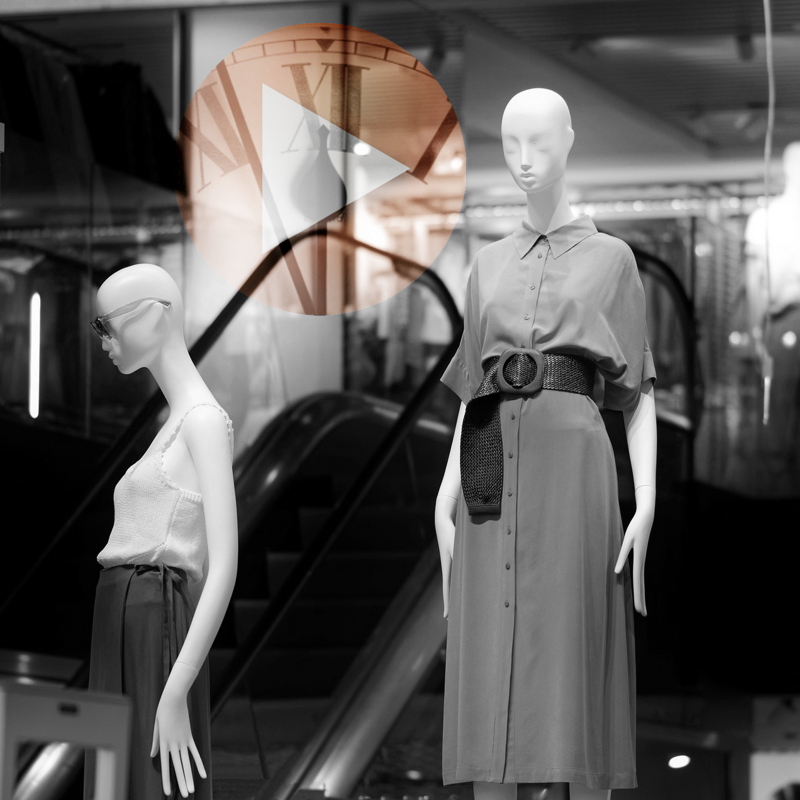 Production & Trade of Fashion Labels
Migration of existing ERP solution from AS/400 environment to special fashion application based on MS-Dynamics AX. Peritas supports with a task force of software engineers in the conception (FDDs/TDDs) and realization as well as the development of system interfaces to AS/400 (DB2). Main focus is the transformation of functional requirements into technical specifications as well as the coaching of the internal development team.
peritas TRANSFORMATION MANAGEMENT
Rolf L. (IT Project Manager) / 2018 - 2019
"... in a challenging phase of this project we received with the peritas team a professional and efficient reinforcement by experienced software developers within shortest time. They supported us during the migration not only in the implementation but also in the creation of comprehensive migration concepts (design documents). Particularly noteworthy is the conceptual strength of the team members in the incorporation of business requirements and transition into technical specifications, which is why they were able to noticeably relieve our team of analysts. We also liked the fast and unproblematic integration into our own team, which is why we extended the engagement as needed. We have got to know peritas as an efficient solution provider and will gladly fall back on the "rapid reaction force" if required ..."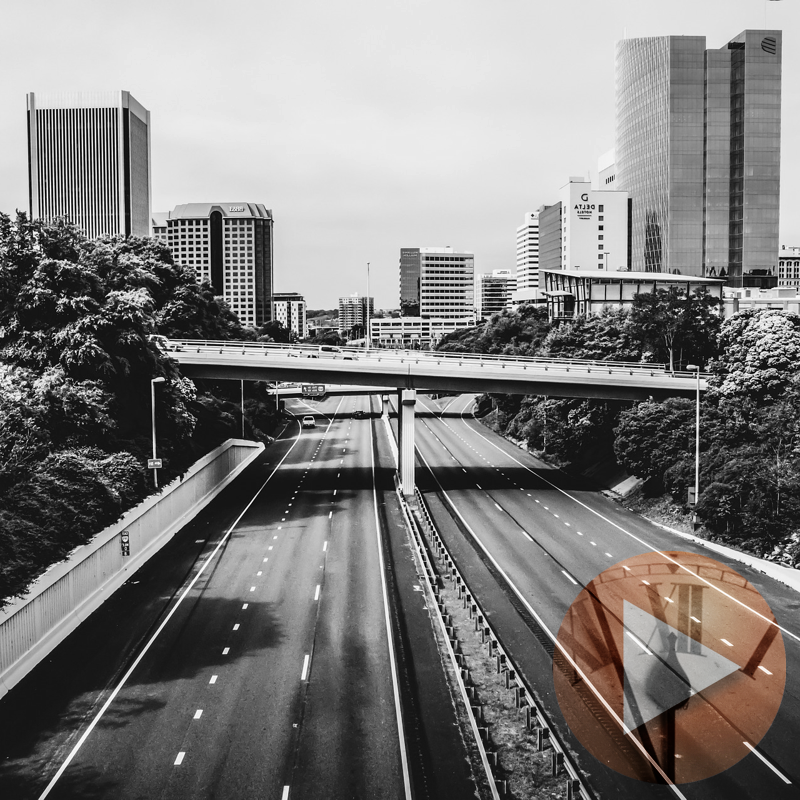 International Engineering Service Provider (Consulting Engineers)
Owner-managed group of companies (owner = CEO) is preparing for succession arrangements. Restructuring of the management and set-up of the group by interim managing director (CFO) of peritas. Implementation of effective project management & controlling (PMO) incl. development & introduction of new software tools.
peritas ISSUE MANAGEMENT
Stefan W. (Geschäftsführer / COO) / Project 2016 - 2017
"... Rarely do you meet someone with similar focus and dedication to get things done. I had the great pleasure of working with peritas for a global provider of engineering design and consultancy services in infrastructure as well as IT solutions in the Transportation & Mobility sector. We both served on the C-suite on group level of the business, with peritas taking charge as acting CFO and managing all our central Group Services. I was particularly impressed with peritas`s analytic capabilities which enabled them to handle even the most complex situations at seemingly zero effort. This together with expert skill level in applying all kinds of IT methods and tools helped the various business units to deal with a number of financial and commercial challenges, making clear decisions very fast and to act accordingly. Great communicators, teamplayers and leaders of people, peritas earns my highest recommendations. ..."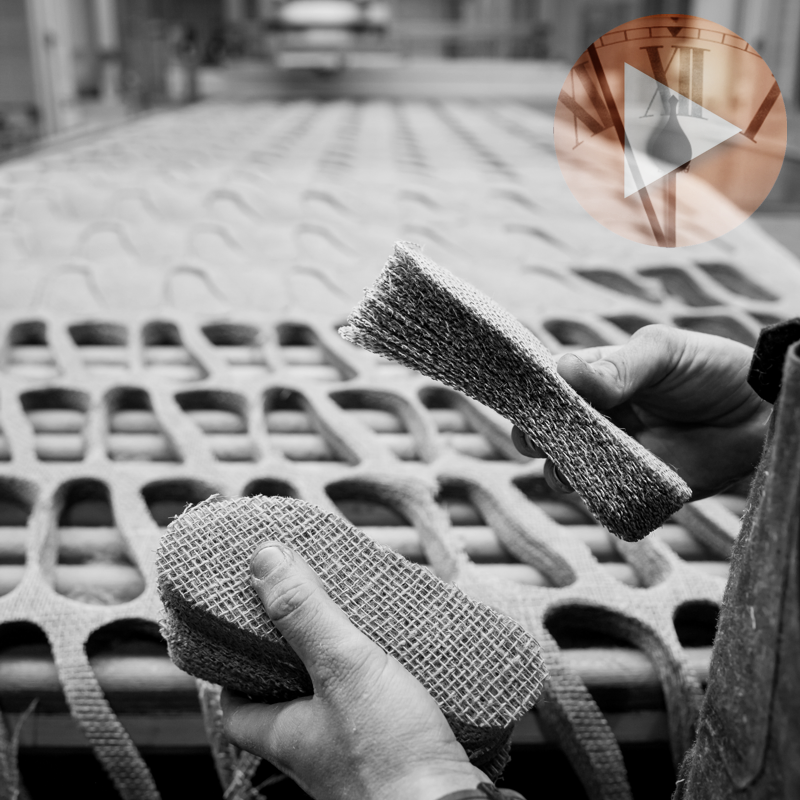 Manufacturer Brand Shoes
Site closure including consolidation/sale commissioned by an international brand manufacturer will be decided anew at the proposal of peritas. Subsequently, realignment of all locations by interim managing director (craft manufacture versus mass production) with consolidation of the product portfolio and increase of production volume, introduction of key figure based production control for the supply chain.
peritas ISSUE MANAGEMENT
Manfred E. (Chief Production Officer) / Project 2012 - 2014
"... we were looking for a professional who, together with the group's management team, would independently and fully conceptualize and implement the extensive restructuring of our production site in northern Hesse with 300 employees in the role of an interim managing director. With peritas and the appointed Issue Manager Peter Riedel we have found the right expert. He familiarized himself in a very short time and with his management tools he was able to quickly show analyses and give recommendations for action. In a tense situation, his many years of experience as well as his open, empathetic and winning manner helped to involve the workforce, works council, trade union and local politicians and to win them over to the change. I have always felt very well advised by Mr. Riedel and very well supported in my responsibilities. I could rely on the fact that nothing "burns" and that the tasks were always reliably implemented. I would like to take this opportunity to thank Mr. Riedel once again for his good work and wish him and the peritas team continued success and exciting projects ..."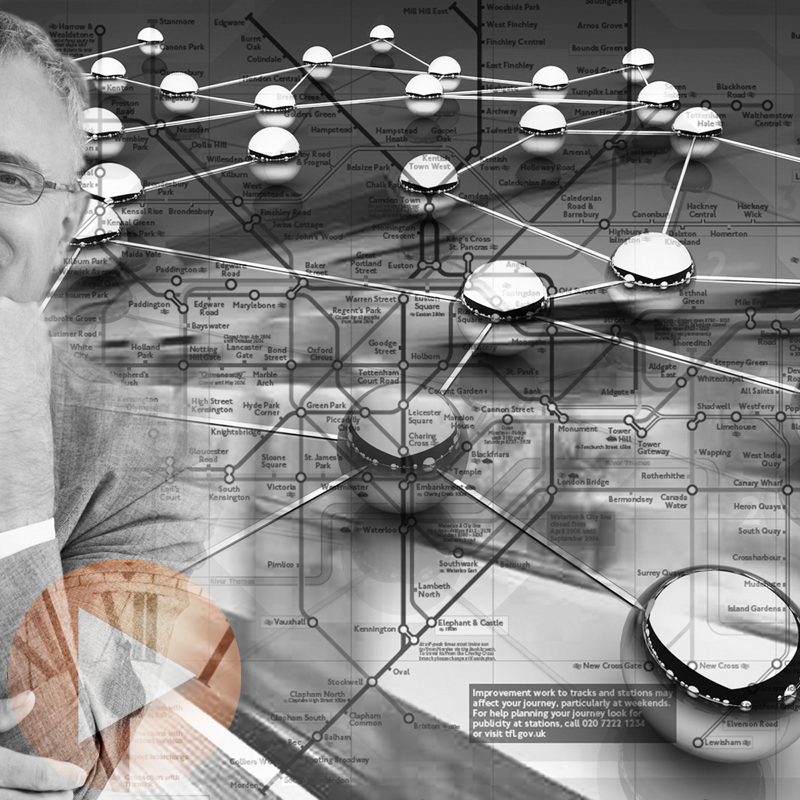 German Engineering Service Provider (Consulting Engineers)
Complete repositioning in difficult market environment out of existential crisis by interim team of peritas (CEO & Communication). Complete re-positioning of a public limited company (CI & business areas), sale of investments, development of cloud-based tools (controlling & project management), establishment of a new organization (PMO) until successful break-even.
peritas ISSUE MANAGEMENT
Marco V. (Group CEO / Shareholder) / Project 2010 - 2012
"... At that time I was the CEO of the International Shareholders and I assigned peritas in the role of Managing Director of our 250 people Engineering and Consulting Firm located in Germany, specialized in the transportation and infrastructures fields. The Company was, in those days, in a bad shape and the main duty has been a deep restructuring to achieve first the breakeven and, as a second step, the turnover to profit. We have been successful in in our scope! I can say that the contribution given by peritas has been very effective . ..."
Thierry P. (Head of Advisory Board) / Project 2010 - 2012
" ... when we saw the danger of insolvency at our company in Germany, we called in the peritas team, which we already knew and had proven itself. After an analysis lasting only 2 weeks we agreed to the pragmatic proposal to stabilize and realign the company. Peritas appointed an interim CEO at our request and consistently tackled the difficult repositioning. peritas' far-sighted forecasts on the importance of the energy sector in public infrastructure from autumn 2010 were confirmed by the sad incidents in Fukushima 2011. The peritas team worked with the company through the entire period of the reorganization including short-time work until the successful sustainable turnaround. The interim Board of Directors always set an example, even in difficult negotiations, and was able to inspire managers and top performers in the company with its open and transparent way of working. Under his leadership, the team within the company developed its own software for managing the numerous infrastructure projects, which caused astonishment within the Association of Consulting Engineers and even became a showpiece tool for project management at a university. In difficult negotiations with major customers, such as Deutsche Bahn, the interim management board was able to successfully enforce subsequent demands of entire consortia with budgets in the billions with clear arguments and a high degree of transparency. We would recommend peritas in comparable situations at any time and also use it again ourselves ..."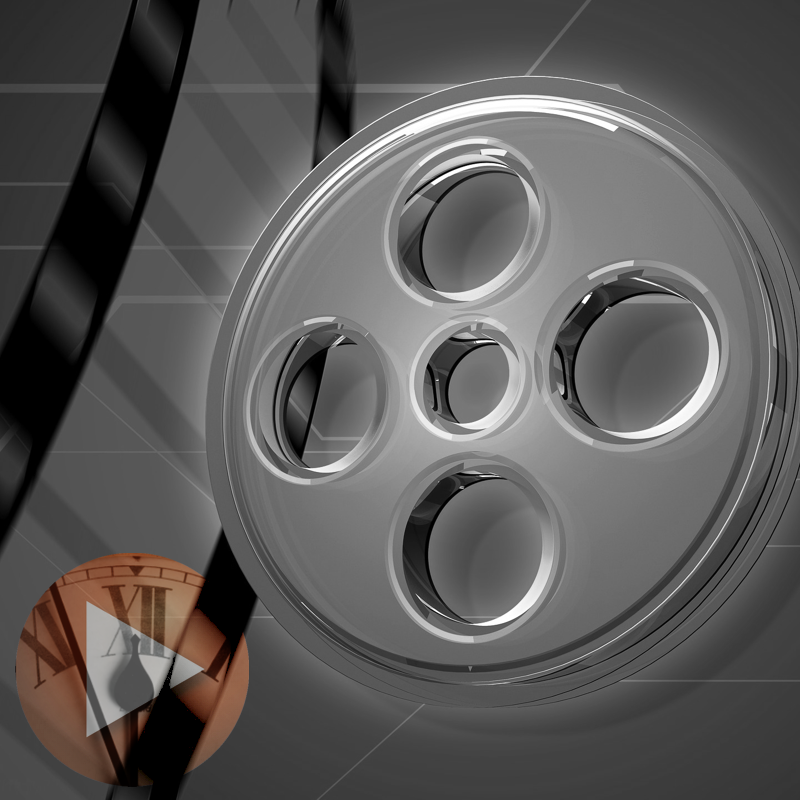 Group of international Mediafonds (Movie Production)
Stabilization of the fund companies with an interim general manager of peritas (organ), implementation of film projects in the three-digit million range, holding a general shareholder meeting (public companies) including clarification of the accusation of financial irregularities by the fund initiators.

peritas ISSUE MANAGEMENT
Josef F. (Lawyer/FAfStR, Managing Director auditing company, trustee of the fund shareholders) / Project 2008 - 2009
"... I have already worked on several projects with peritas, namely with the managing director Mr. Peter H. Riedel in an interim position ... the cooperation was very constructive and trustworthy because we were dealing with a competent business partner who had a structured objective and made clear decisions ... Years later, as managing director of our auditing company, which acted as a trust company for a corporation (media funds division) and needed an interim manager, I remembered peritas and our previous, excellent cooperation, so that I proposed peritas to the decision-makers at the time ... Mr. Riedel could take over the interim management at short notice ... I then worked together with peritas again excellently over a period of 2-3 years and was able to rely on the competent judgement of Mr. Riedel as interim managing director in the decision-making process and his strategic objectives with clear management structures ... If necessary I would work with peritas and Mr. Riedel again at any time! ..."
Thierry P. (Managing Director Fonds Administration) / Project 2008 - 2009
"... we asked peritas for quick support in a media crisis and within a few days a competent team started with numerous countermeasures. Only a few weeks later the interim managing director Riedel acquired new projects with budgets in the triple-digit million range in the USA with a changed investment strategy. Riedel was able to make a positive statement in the interest of the fund companies at a shareholders' meeting which was accompanied by a lot of legal and media headwind and was able to give a comprehensive account of the whereabouts of the money. We have never experienced the speed of implementation, the pragmatic approach to clarifying complex issues before the disturbing fire of investor protectors as well as the sovereign handling of the public prosecutor's office in clarifying all allegations in this crisis. We can warmly recommend peritas with its "rapid reaction force" especially in difficult situations ..."
Marcus S. (Lawyer, Head of Legal & Business Affairs) / Project 2008 - 2009
"... I have sailed with peritas - namely Peter Riedel as interim managing director - through the proverbially most bumpy and turbulent waters of my professional career. In the confluence of a financial and tax crisis of hundreds of millions of dollars with complex international implications, a simultaneously threatening hostile takeover, great public and media attention and conflicting interests of various shareholders and committees, he has acted in a structured manner with great clarity. His quick perception enables him to make well-founded decisions in time-critical crisis situations at high speed. He assesses people with great routine and quickly decides whom he wants to trust and includes them in his task force. I was fortunate to enjoy his trust and even years later I am still impressed by the awesome workload with which he has managed to get the company back on track in a reasonable period of time ..."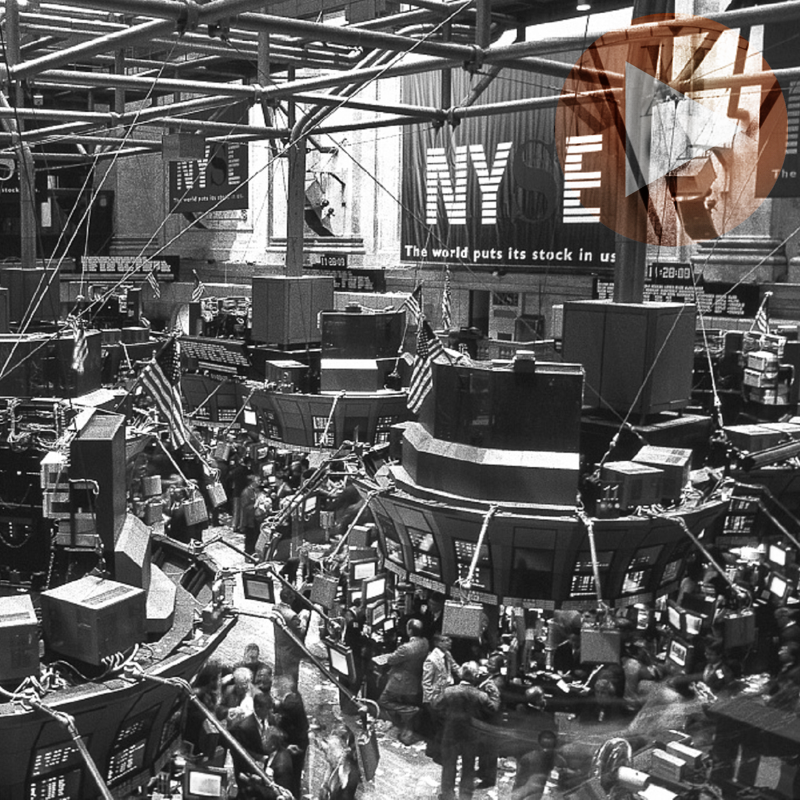 Realtime Business Software
World leader in the transmission and processing of real time data in the financial sector. American parent company (NASDAQ) sells European activities to financial investor. Target of complete transfer of existing customer contracts (95% service business) to new company. Peritas accompanies with interim managing director over four years transformation of operational units in UK, France and Germany, negotiates with all European financial customers and achieves transfer of more than 96% of service contracts (existing customers) to new company.
peritas ISSUE MANAGEMENT
Michael S. (Vice President European Operations) / Project 2002 - 2005
"... in the context of the sale of the European activities of a division of our company to an American financial investor, I recommended peritas and in person Mr. Peter H. Riedel as interim managing director for the newly founded company. I have received consistently positive feedback from the new shareholder of the company as well as from various customers and employees regarding the business transformations carried out by Mr. Riedel and peritas ..."
Josef F. (Lawyer/FAfStR, Managing Director auditing company) / Project 2002 - 2005
"... In one project, peritas, with Mr. Riedel as interim managing director, managed two corporations with foreign shareholders and carried out the liquidation of these companies. During this period, our firm prepared the accounting, annual financial statements and tax returns for these companies and provided tax advice to the interim managing director. The cooperation with Mr. Riedel was very constructive and trustworthy, because we were dealing with a competent business partner who had a structured objective and made clear decisions ... If necessary, I would like to work with peritas and Mr. Peter H. Riedel again at any time! ..."
Previous
Next