Unlike Others ... Anders als Andere ;-)
Are you looking for a dialogue partner at eye level? A sparring partner who is honest, even if it hurts sometimes? A manager who rolls up his sleeves and gets down to business? Then peritas is the right partner for you. For more than 20 years we have been working successfully for many companies from a wide range of industries. Always with our ear to the market and ready to take the next step. With people at the center. We do not talk, we do and MAKE things happen!
Our team consists of specialists for issue, competence and transformation management and you get every knowledge & experience you need from one single partner. No questions whether you want to solve an issue on an interim basis, fill an open position with the right employee, stabilize a shaky project or take the path to digitalization - we're standing with you for the best solution.
Together, we develop solutions to meet your challenges and achieve your goals.
Since 2002 alongside our Customers ... some facts about peritas (APR-2022):
Project days in action
for our customers
KPIs visualized
in management cockpits
qualified people
found for our customers
clarifying discussions
with people concerned
How we succeed...
The target is a joint path.
Listening - understanding - acting
If you are in pain, expect your doctor to help you. Fast and lasting. The reality often looks different. Symptoms are apparently eliminated. But if you do not get to the root of the problem, the pain comes back. The pain is the symptom, the cause lies elsewhere. In order to find out, it takes time, attention and someone who takes you seriously, listens, understands and acts correctly.
In the economy it is the same. If your company is facing challenges, we get to the bottom of it. We listen carefully, look closely and intuitively grasp what makes your success, where the strengths of your company lie. We ask the right questions, put our finger in the wound and act in your interest. Together with all parties involved, we find solutions to achieve your goals, successfully implement projects and look to the future stronger than ever.
We take people in our focus!
Our self-image...
Only a satisfied customer is a good customer.
Acting at eye level - taking people along - shaping change
If you are satisfied, we are successful. This spurs us on to top performance. You know your top performers and core competencies, you know all relevant processes and hold the key to your success in your hands. We support you in finding the right lock. We are seasoned managers with a broad and deep horizon of experience. Our aim is for you to achieve your entrepreneurial or personnel goals and to meet challenges in a stronger position. This process is often accompanied by far-reaching changes. If you and your employees get involved, we support you to the best of our knowledge and belief. We are intellectually young and ethically old-school and that is exactly how we work. Always up to date, but with the reliability and professionalism you expect.
Together we are strong!
300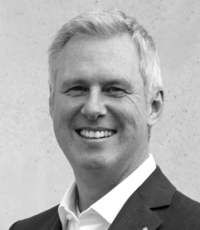 Peter H. Riedel
Dipl.-Ing. (FH) für Precision Mechanics & Applied Informatics
Year of Birth 1962 / married, 2 Children
"... successful changes are not a question of tools or methods, you have to take the affected people with you and inspire them, then the impossible becomes possible - the joint passion for common goals makes the crucial difference ..."
Entrepreneur/Engineer with broad technology & industry spectrum
Since 2001 acting Issue Manager / Co-Founder of peritas
Over 25 years of international management experience in the development, marketing and sales of complex solutions in the B2B, B2G/B2A & B2C market, in the trade with consumer goods, in industrial production and manufacturing, in service companies (consulting engineers) as well as in the area of financial service providers (media funds).
Since 2001 employed as Issue/Interim Manager in the operative restructuring of medium-sized companies (responsibility up to 780 million EUR).
Usually employed at C-level (liable body), sound experience in negotiations with banks & investors, employee representatives (works council and unions) as well as media (press, TV) in public companies and listed companies (Neuer Markt, DAX, NASDAQ). Communicative, versatile and flexible in use. Distinct social intelligence and empathy, quickly familiarizes himself with a wide range of industries and topics - broad mix of industries.
Entrepreneur who appreciates dealing with people and inspires customers and employees alike with his open and transparent way of working.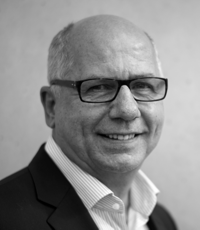 Helmut Dreyer
Business Graduate
Year of Birth 1955
"... the success of a company lies in the sum of the success of its employees, therefore leadership must include the willingness to support the employees to grow in order to make them strong and successful ..."
Experienced Sales Professional and HR Service Provider
Founding Partner peritas / Responsible for Competence Management
Helmut Dreyer looks back on more than 20 years of experience in various national and international management positions in the fields of trade, sales and marketing. This includes several years of responsibility as Sales Director Central Europe of Sensormatic Electronics Coporation. Later he took over the management of Sensormatic Deutschland GmbH and was at the same time a member of the Executive Team CEEA (Central and Eastern Europe Area), responsible for sales and marketing.
Since 2000, Helmut Dreyer has been committed to Competence Management and supports national and international companies in the recruitment of new executives and specialists as well as in the development of executives.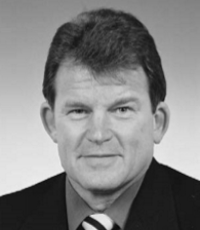 Rainer K. Grimm
Business Graduate / Chartered Accountant
Year of Birth 1952 / married, 1 Child
"... Anders als Andere - Unlike Others ... open for new challenges and consciously questioning issues ..."
Sworn Auditor & Chartered Accountant
Founding partner peritas / Associate Chartered Institute of Management Accountants UK
For many years, the experienced auditor was responsible for the auditing of medium-sized and large companies in various well-known auditing companies (including Ernst & Young, KPMG). Later he switched to the side of the entrepreneurs and contributed his profound knowledge and experience as commercial manager and chief financial officer (CFO) of various companies in the retail and manufacturing industries. In his role as CFO, he accompanied various company acquisitions from the initiation to the complete integration including the exploitation of various synergy effects. Since 2003, he has worked as an interim manager in the market for leading production companies, including as interim CFO the successful IPO of a well-known manufacturer in the food sector.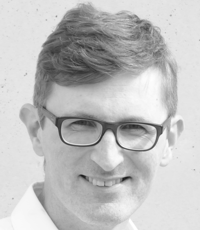 Marius Lange-Grumfeld
Business Graduate (univ.) / Business Informatics & Corporate Management
Year of Birth 1976 / married, 2 Children
"... I know what it takes to successfully build a global IT service organization ..."
Razor-sharp analyses and meticulous approach to perfection!
Since 2003 with interruptions at peritas responsible for Market & Company Analysis
Companies benefit from his analytical, creative and communication skills. These help to quickly grasp complex interrelationships and express them in understandable words to create maximum impact with the target group. In doing so, you get the essentials neatly and understandably prepared as well as a clear thinker who is able to use both the right and left hemisphere of the brain ... appreciates new impulses, different opinions and personal responsibility.
In general, a 'digitization expert' with more than 30 years of intensive experience in the IT environment: From Atari to Windows and macOS. Very good knowledge of standard applications, ITIL service processes, network technology and web design.
Different than others: Can communicate with experts at the same level in technical language and express himself in a way that is understandable to laymen.
Beyond the profession: Interested in photography, music, Scandinavia, fishing, minimalist design & architecture. From '96 to '04 active as founder of u2sound.com, team supporter & presenter of u2tour.de ('01-'15) and as musician (guitar, vocals, piano) from '97 to '03 with the U2 tribute band Achtung Vorsprung. Awarded with a four-page article in 'Gitarre & Bass', issue 12/01. From '98 to '00 IT-advisor of the student council of the WiWi faculty at the University of Augsburg. From '89 to '96 in 'Schüler- & Abizeitung, among others as editor-in-chief & V.i.S.d.P.
What else you should know: Thinks future-oriented | strives to improve the current situation | lives change | asks the questions necessary for the benefit of the company | works in a very structured way (first goal, then strategy, then implementation) | prefers to work together: (T)ogether (E)veryone (A)chieves (M)ore | acts ethically and with respect, loyalty, openness and commitment | values divergent opinions and criticism as an enrichment and basis for continuous development | always remains calm and focused in critical situations | is a confident and talented public speaker who is also a master of free speech and feels comfortable in front of large audiences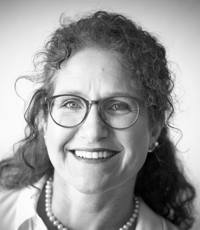 Helga Riedel
Business Administrator Public Relations & Marketing
Year of Birth 1967 / married
"... Words work - if you communicate intelligently & sensitively, you will reach your goal faster ..."
Lives and loves communication with all its facets!
Member of Management Board / Human Capital & Communication
Helga Riedel began her career as Marketing Communications Manager at Softlab GmbH, where she worked closely with the company founder, Dr. Klaus Neugebauer, among others. Afterwards she was responsible for pan-European PR & Marketing Communications at Cable & Wireless, a global telecommunications service provider, before she established the concept of "Human Capital & Communications" at peritas in 2007. Since 2011 she has been a member of the management board and since 2016 also a shareholder of the company.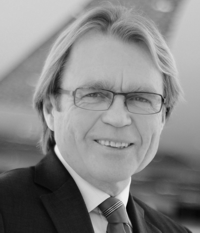 Wolfgang Hellmanzik
Information & Communication Technology (ICT)
Year of Birth 1952 / married, 2 Children
"... The secret to moving forward is to start ..."
Hands-On Manager / Develop & establish new business models
peritas Partner since 2010 / American Chamber of Commerce
Over 25 years of management experience with European subsidiaries of international groups (including reporting, budgets, business/turnover planning, cash flow), many years of experience in the development or establishment of new entities for the expansion of internationally operating Fortune 500 and medium-sized companies (business development). In addition, a strong hands-on mentality, especially in the development of small entities with start-up character. Accredited Coach & Juror at the Munich Founder and Idea Contest to support founders & start-ups. High competence in the analysis of markets, customer behaviour and strategic business development.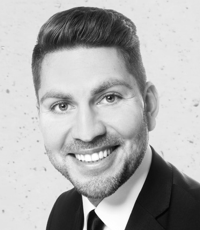 Tufan Şakar
B.Sc. (univ.) Business Economist
Year of Birth 1985 / married, 2 Children
"... The best solutions are simply ... preceding challenges, on the other hand, initially appear highly complex. With a good hand for the right experts, challenges can be successfully mastered. Rapid reaction forces bundle their expertise in a targeted manner and make solutions appear simple ..."
Entrepreneur und experienced IT Sourcing specialist
Since 2017 at peritas responsible with expert teams for ERP projects
Tufan Şakar supports in Issue & Transformation Management with selected IT specialists across all industries in bridging bottlenecks in IT projects. In addition to professional qualifications, he places great value in the selection of IT experts on the mutual compatibility of project members and the development of innovative power in interdisciplinary teams.
In his many years of experience with banks and IT service providers, he was responsible for customer satisfaction from the needs analysis to successful project completion and the establishment of sustainable customer relationships.
Through his passion for generating win/win situations he discovered the advantages of the selective selection of IT experts and transformed his knowledge into a unique resourcing method for temporary project staff.
As a successful entrepreneur he solves customer challenges with the appropriate selection of IT experts.
Previous
Next